I saw this over on Paige's blog and it seemed fun, so I wanted to try it for myself! A fitting day to post this as well since it's Harry Potter's birthday!
Luna Lovegood: A Book You've Read That's Really Weird
I read this towards the beginning of the year and it's written from the point of view of a baby inside the womb, which was definitely a weird read for me.
Dolores Umbridge: A Book with a Really Nice Cover that you Disliked
This is my only one star rating of the year. It didn't flow well and it was just so confusing. I also couldn't connect to the characters which made it not a great read for me, but the cover is beautiful!
Fred and George Weasley: A Book That Made You Laugh
I loved this book so much and I thought their adventures were so entertaining! I loved the dynamic between Felicity, Monty, and Percy. I cannot wait for the sequel. You can read my review of this book here if you'd like!
Hermione Granger: A Book that Makes You Feel Smart for Having Read It
I read this book for an extra credit assignment for school and it included a lot of information about what goes on behind the scenes of fast food restaurants as well as how dangerous it can actually be. I felt more educated about the world around me after reading this book.
Sybill Trelawney: A Book You Haven't Read Yet (or hasn't been released yet) that you Just KNOW You're Going to Love
I've been anxiously awaiting the final installment to the Throne of Glass series by Sarah J. Maas and I'm sure I'll love the last book as much as I have the last few. I just hope there isn't too much crying because of it! I also have an ARC of The Lady's Guide to Petticoats and Piracy by Mackenzi Lee and I'm 10000% sure I'll love it, because of how much I loved Felicity Montague in the first book!
Severus Snape: A Book That Had Mixed Reviews, That You Either Really Enjoyed or Really Disliked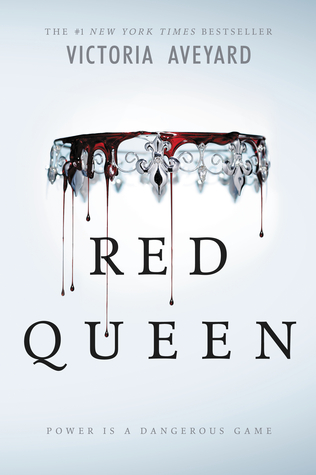 I really disliked this book, because I felt that it was just very predictable and not very memorable for me. It also seems to be a series that people either love or hate, I haven't seen much in between. I wanted to give it a chance, so I did start the second book, but I ended up DNF'ing it, because it wasn't gripping me and life is too short to waste on books that just aren't interesting.
Harry Potter: A Book From Your Childhood
I loved the Pendragon series when I was a child and I read the entire series as well! I wish I could remember it better, because it's kind of long to reread (there's 10 books!!). I'm pretty sure this series is what made me love fantasy novels, along with Harry Potter of course, but it is definitely worth the read!
That's it for the tag! I tag anyone that reads this and wants to do it as well.