Down the TBR Hole was created by Lost in a Story. Its purpose is to help narrow down your TBR list on Goodreads by selecting 5 titles each week and deciding if you want to keep it on your TBR or get rid of it! I saw this on A Court of Crowns and Quills and thought it would be a great idea since my Goodreads TBR is WAY TOO LONG!
Here's how it works:
Go to your goodreads to-read shelf.
Order on ascending date added.
Take the first 5 (or 10 if you're feeling adventurous) books
Read the synopses of the books
Decide: keep it or should it go?
The Books: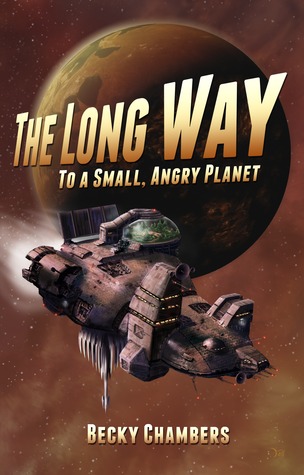 1. The Hitchhiker's Guide to the Galaxy by Douglas Adams
I've heard so much about this book, but I guess I just never got to it. I don't really read that much Sci-Fi, but it looks like a short read with a ton of good ratings though so I will probably read it eventually.
VERDICT: KEEP
2. The Long Way to a Small, Angry Planet by Becky Chambers
Now on the other hand, this is a loooong sci-fi novel, which I probably will not get to. I'm also not that interested from the synopsis either, but I think I added it awhile back because it was recommended to me.
VERDICT: DELETE
3. The Rules Do Not Apply by Ariel Levy
From reading the synopsis, this is unlike my usual reads. It is a nonfiction autobiography, but it sounds intriguing since it's her life story after hitting rock bottom.
VERDICT: KEEP
4. Alanna: The First Adventure by Tamora Pierce
This sounds interesting and some of my favorite authors gave it five stars, so I'll probably read it at some point, but I don't think anytime soon still.
VERDICT: KEEP
5. Good Omens: The Nice and Accurate Prophecies of Agnes Nutter, Witch by Terry Pratchett & Neil Gaiman
Hm, it doesn't sound like something I would want to read anymore. I have a feeling this was another book that may have been recommended to be once upon a time, but I just never felt like picking up and probably never will.
VERDICT: DELETE
Out of these books, do you think I should have made a different decision? Let me know in the comments below if you agree or disagree. 🙂
Feel free to add me on Goodreads here.