Down the TBR Hole was created by Lost in a Story. Its purpose is to help narrow down your TBR list on Goodreads by selecting 5 titles each week and deciding if you want to keep it on your TBR or get rid of it! I saw this on A Court of Crowns and Quills and thought it would be a great idea since my Goodreads TBR is WAY TOO LONG!
Here's how it works:
Go to your goodreads to-read shelf.
Order on ascending date added.
Take the first 5 (or 10 if you're feeling adventurous) books
Read the synopses of the books
Decide: keep it or should it go?
The Books: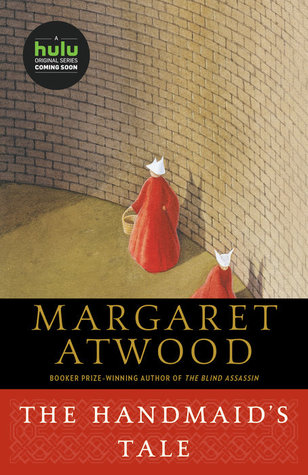 1. The Happiness Hypothesis: Finding Modern Truth in Ancient Wisdom by Jonathan Haidt
I forgot why I added this to my TBR in 2016 and while it sounds like it would be beneficial to read…If I'm being honest with myself I probably won't get around to it.
VERDICT: DELETE
2. My Grandmother Asked Me to Tell You She's Sorry
This sounds interesting, but I really do not read that much contemporary. It's really hard for me to get into and this is just another book that I'm pretty sure I will never get to.
VERDICT: DELETE
3. James Potter and the Hall of Elders' Crossing by G. Norman Lippert
Well apparently this is a Harry Potter fanfiction spinoff series. I think I added it when I was still super obsessed with Harry Potter and just wanted to read more of it. Don't get me wrong, I still love Harry Potter but I enjoy reading other stories now. This is one that has ended and if I ever want to be back in the Wizarding World, I'd probably just go on Archive of Our Own, LOL.
VERDICT: DELETE
4. Love is an Empty Barstool by Pooja Nansi
These poems are about love and heartbreak; both concepts I don't feel like reading about as I'm not dealing with either at the moment. However, I'll keep it on my TBR in case that day comes where I'm sad and looking for a book to drown my emotions in.
VERDICT: KEEP
5. The Handmaid's Tale by Margaret Atwood
I've heard so many good things about the TV series that I'm slightly tempted to just forego reading it and watch the show instead. However, it is a classic and one that sounds super interesting so I will probably read it at some point and it can stay.
VERDICT: KEEP
I'm definitely going to try to do this at least every other week to narrow down my 300+ TBR pile! Feel free to add me on Goodreads here.