I normally read whatever I'm feeling at the moment, so this list is subject to change, but these are books I definitely want to get around to in the next month: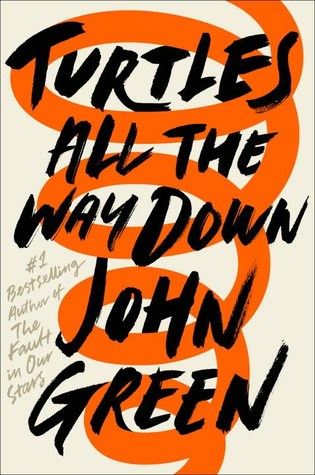 Turtles All the Way Down by John Green

I used to love John Green and contemporary novels quite a bit when I was younger, but for some reason I have just been putting this book off. I bought it a few months ago, but I finally want to read it.

Shatter Me by Tahereh Mafi

I've heard so much about this series, but I just never got around to reading it for some reason? I ordered a Shelflove crate for June which includes a Shatter Me item, so I'm going to use that as motivation to try this series!

Thunderhead by Neal Shusterman

I was blown away by how amazing Scythe was, but I have been putting off the sequel just because the third book doesn't come out until next year! I am so torn between reading Thunderhead now or closer to when book three releases.

The Astonishing Color of After by Emily X.R. Pan

I own an ebook copy and this book has great Goodreads reviews! It is also written by an Asian author which is an added bonus. If I don't feel like reading contemporary though, it is literally so hard to force myself to even if I know I want to read the book, so hopefully I'll get around to this one!

Shadow and Bone by Leigh Bardugo

I have yet to read a book by Leigh Bardugo, but this one has been heavily recommended to me! I own it as well, but it's just been another one of those books I haven't had the inkling to pick up.

A Reaper at the Gates by Sabaa Tahir

This releases this month! I am so excited and also nervous because these books always pain me, but in a good way!